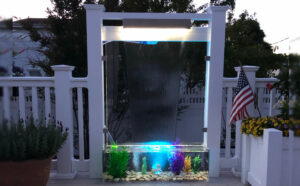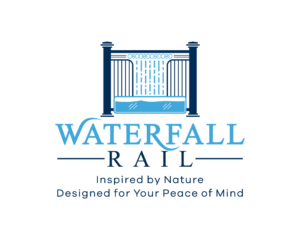 It is the ONLY railing on the market that integrates flowing water.
Its elegant design complements the existing beauty of the outdoors.
Studies have shown that the sights and sounds of flowing water helps to calm our mind and improve our mood.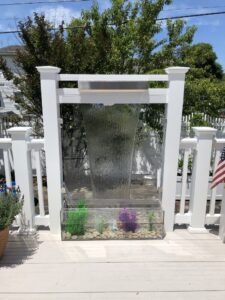 Start your day with peace, positive energy and the serene sounds of water.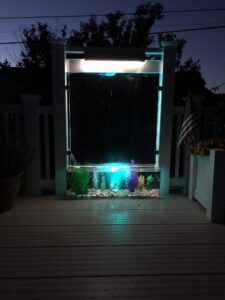 Wind down and enjoy your night near a beautiful, illuminated waterfall display.
Phoenix is committed to bringing innovative ideas to life in the form of new products. Enhancing your living and improving your life are our ultimate goals. The Waterfall Rail is a beautiful, unique focal point for your deck or patio that creates an unforgettable, immersive experience for all ages.
– Available in PVC (White) or Aluminum (Black, White or Bronze)
– Can be assembled freestanding or built into a new or
existing rail system
– Water is recycled
– Lighting options to enjoy day or night
– Tank is removable for winterizing
– Tank can be decorated to reflect personal style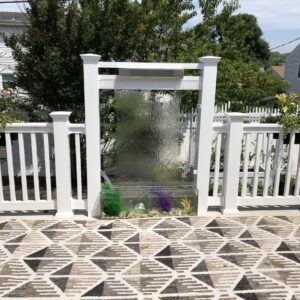 Let the relaxing sounds of nature take you away…