Phoenix PVC Vinyl Fencing
Whether you are looking for high privacy or a decorative touch, Phoenix has the PVC vinyl fencing you need. From tall panels to decorative open rails to white picket fences and post-and-rail fencing, Phoenix offers a large array of fence styles and gates to help you create a relaxing oasis around your home, pool or garden.
The Advantages of PVC Vinyl Fencing
Beautiful

PVC Vinyl fencing can be quite beautiful. And because they do not fade, peel or crack and are so easy to keep clean they stay beautiful.
Check out our Inspiration Gallery

for more pictures.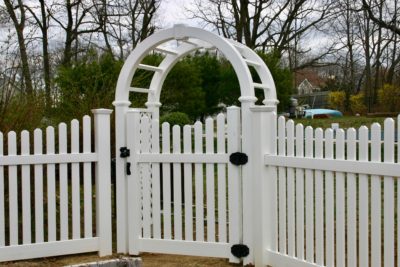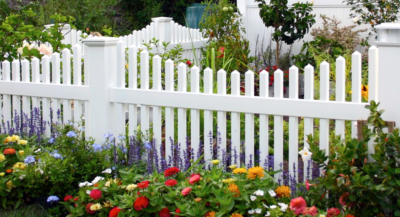 Variety

We have four type of fences to choose from including:

Privacy
Semi Privacy
Picket
Post-and-Rail
You can integrate any of our fences with an arbor.

All fences come in white color

Almond (tan), Walnut, and Gray fence available in certain styles.
Low Maintenance and Durable

First of all, we start with PVC vinyl which will never rot, crack, fade, split, or warp.
PVC withstands the elements, even a 120 lb. puppy, and won't fade, rust or stain and never needs painting.
PVC vinyl is the preferred material for fences in seaside locations where there is significant exposure to harsh salt water and air.
If it performs well at the shore, it can perform well anywhere.
Better Than Wooden Fences

Quite simply, PVC fences are better than fences made of wood.
PVC vinyl is stronger than wood and can withstand extreme weather conditions.
Most importantly, PVC vinyl does not require very much maintenance. It just needs simple cleaning with soap and water. Compare that to wood, which requires time consuming, costly and continual maintenance like painting, staining, repairing and replacing.
Environmentally Friendly and Safe For Pets

It is not a wood product so no trees are cut down to produce it and the PVC is 100% recyclable.
When installed properly, non-toxic vinyl fencing is strong enough to keep your pets and even bigger animals safe and secure. Animals do not typically chew through PVC like they do wood.
Economical

PVC Vinyl fencing is an economical choice because of its long life, low maintenance requirements and ease of installation, which typically means lower labor costs for installation.
The initial material cost of vinyl (PVC) when compared to wood is slightly higher in most regions of the country. However, when all of the varied costs are taken into account over the life of the fence, Vinyl (PVC) becomes the true money saver. Depending on the region you live in, wood fences typically need to be replaced every 5 to 15 years.
Phoenix Manufacturing Fencing Options
Phoenix Manufacturing offers styles not shown below and would be happy to create a custom design. Call our consultants for more information.
Available Colors

All fences come in white. Some fence styles come in almond, walnut woodgrain and gray woodgrain. We also combine white top and bottom rails with walnut and gray woodgrain panels (See example under the Newport).
Privacy
All privacy panels feature an 11.3″ V-match tongue and groove board. Decorative open rail is an option available on all privacy sections.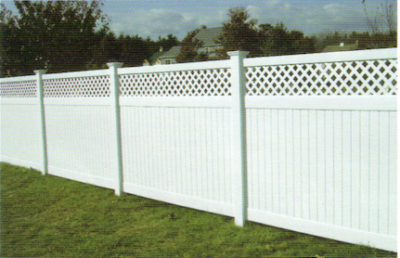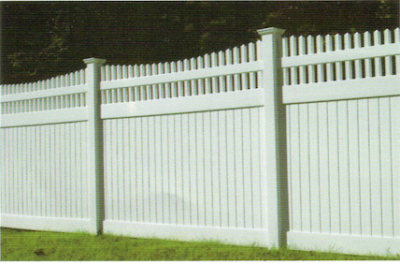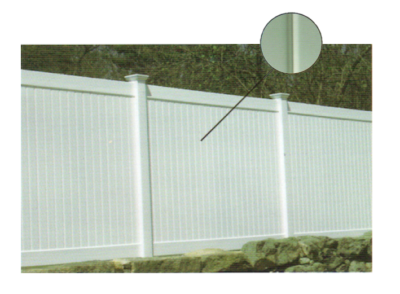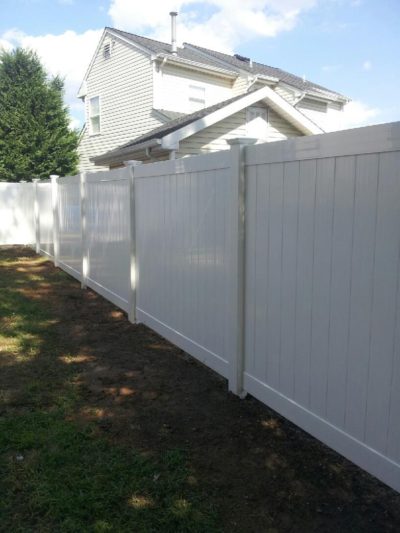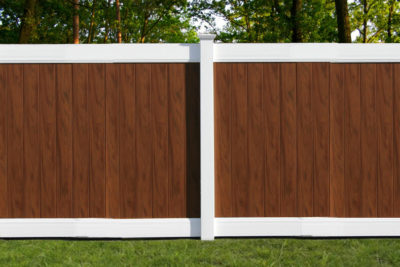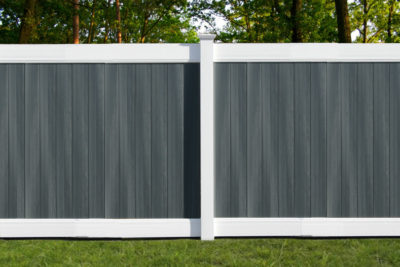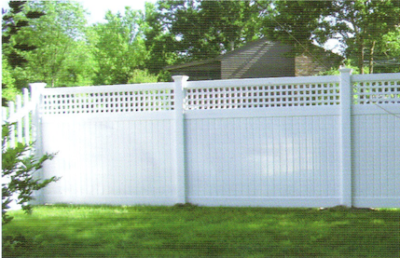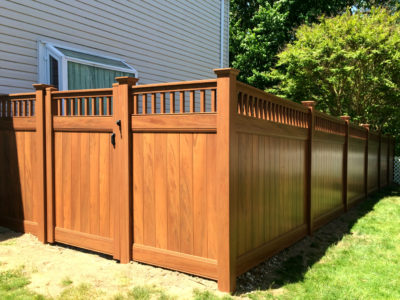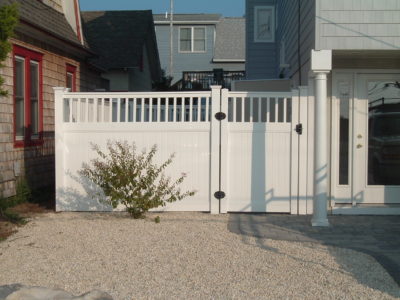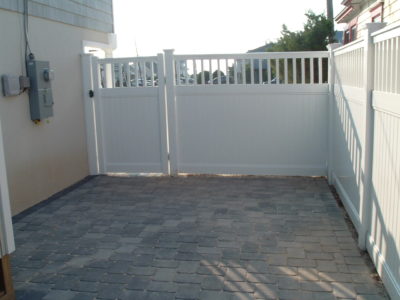 Semi-Privacy
Our semi-privacy panels feature an 7/8″ x 3″ board, 1 1/2″ x 5 1/2″ bottom rail and a 2″ x 3 1/2″ top and midrail.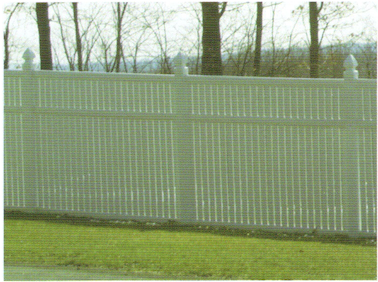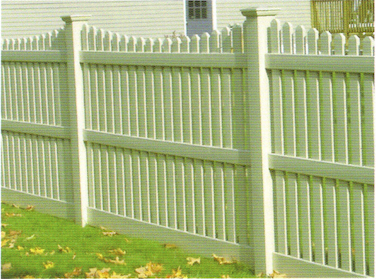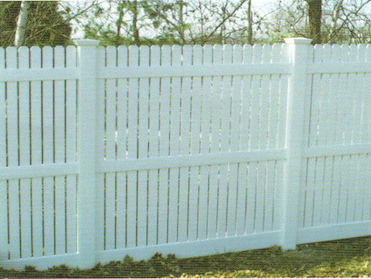 Picket Fencing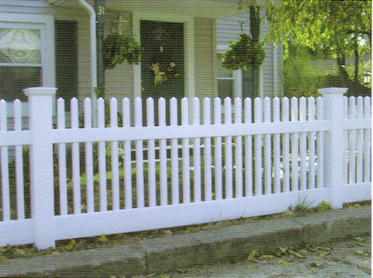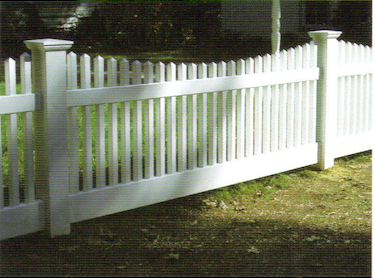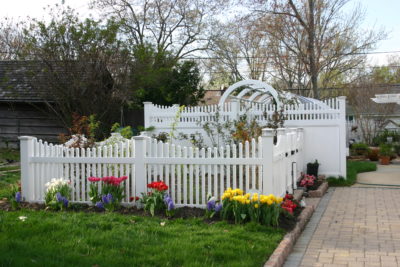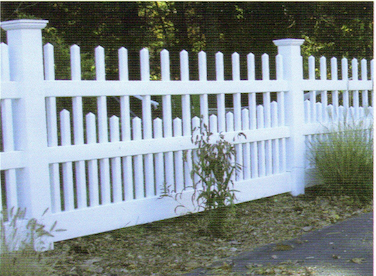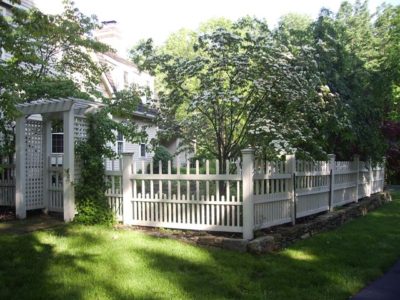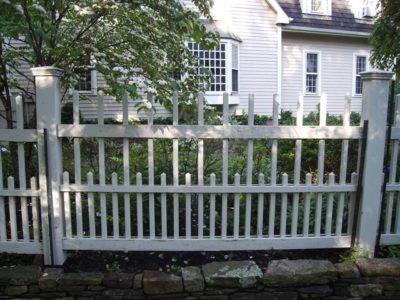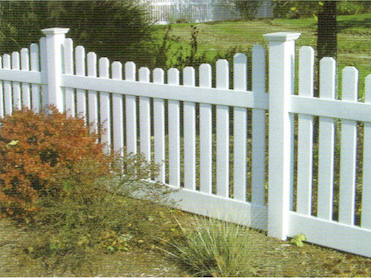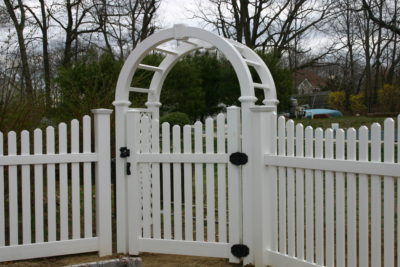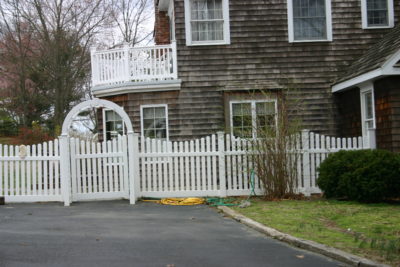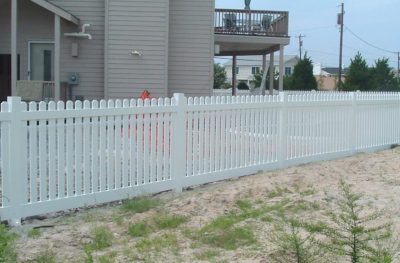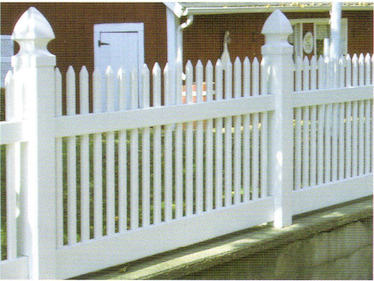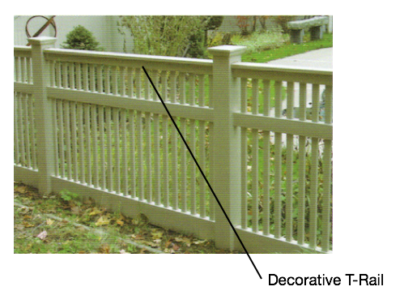 Post and Rail
Phoenix offers post and rail fencing for both decorative and agricultural applications, available in two, three and four rail heights.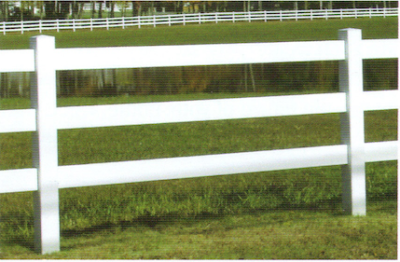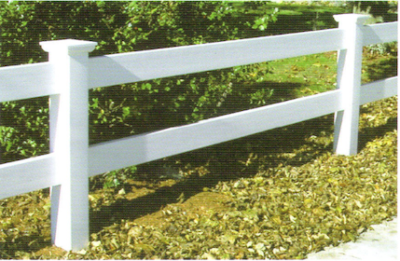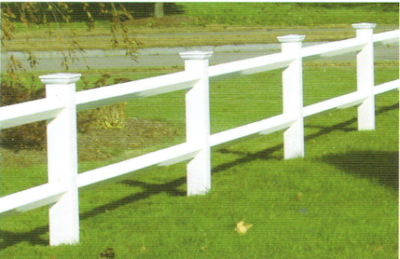 Combine a Phoenix Manufacturing Fence with one of our an arbors or pergolas, the finishing touch to a great yard.